Fist Deep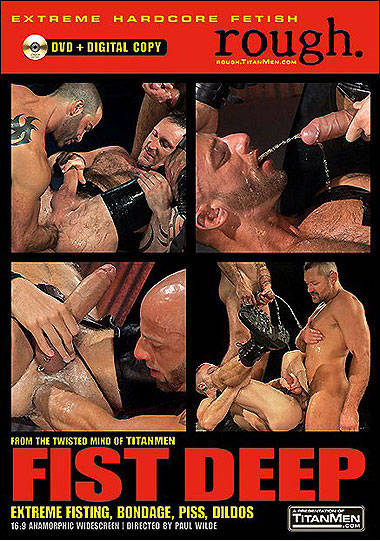 Year:
2011
Country:
US
Cast
: Aymeric DeVille, Tibor Wolfe, Mack Manus, Dirk Caber, Spencer Reed, Lance Navarro, Alessio Romero, Junior Stellano
Keywords:
Age: Daddies/Men, All Sex (No Plot or Story), Body Types: Average/Regular Build, Body Types: Beefy/Bodybuilders/Muscle Men, Body Types: Gymnasts/Ripped/Swimmers, Body/Chest Hair: Natural/Unshaven, Body/Chest Hair: None (Hairless/Shaved/Smooth), Butt Play: Dildos/Plugs/Toys, Butt Play: Finger Fucking/Probing, Butt Play: Fisting/Extreme Assplay, Butt Play: Foreign Objects/Getting Creative, Cast's Looks: Average Looking/Everyday, Cast's Looks: Butch/Rugged/Tough, Cast's Looks: Chiseled Face/Handsome, Cock Sizes: Average/Above Average, Cock Sizes: Big and Thick, Facial Hair: Beards, Facial Hair: Five-O-Clock Shadow/Scruff, Facial Hair: Goatees/Soul Patches, Fetish: Armpit Licking/Sniffing, Fetish: Bondage/Restrained/Tied-Up, Fetish: Latex/Rubberwear, Fetish: Leather (Extreme), Fetish: Shaving (Body/Head), Fetish: SM/BD, Fetish: Watersports, Hair Style: Guys with Balding or Shaved Heads, Kinky/Nasty Pig/Raunchy, Piercings: Cocks/Extreme, Piercings: Navels/Nipples/Tongues, Rimming (Ass Eating), Rough Sex ('Take it, bitch!'), Tattoos: Extreme/Full Sleeve/Heavily Inked, Theme: Abduction/Held Captive/Kidnapping, Threesomes/Threeways
Genres:
All Sex (No Plot or Theme), Extreme Sex, Fetish/Kink
Synopsis
"A warning from the producers: This film portrays realistic and authentic BDSM and fetish sex. These are not actors, but experienced BDSM players doing what they love to do. This is hardcore extreme sex at its most raw and most realistic, and should be viewed only by those that can handle it.
Plunge in Fist Deep, the latest entry from TitanMen's boundaries-defying fetish series, Rough. Director Paul Wilde and his cast of twisted TitanMen lead you through intense scenes of hardcore man-on-man sex. Fist Deep is guaranteed to stretch you to limits, featuring fisting, big toys, piss play, fucking, sucking, rimming, abduction, and some of the most intense ass-play you've ever seen.
Massive muscle men Spencer Reed and Junior Stellanno dominate and take control of Tibor Wolfe's eager hole. Stretching and filling his hole like it's never been filled before.
Bearded daddy Dirk Cabor joins muscled tattooed Alessio Romero and big dicked French import Mack Manus in a thrilling abduction scene complete with a head shaving, watersports and no hole left unfilled.
Sexy Aymeric Deville dominates power bottom Lance Navarro, getting more than just Fist Deep, hell it's almost to the elbow! Lance's pulsing pucker is filled with cock, fists, big toys and more!"
Product Format Information
Format : WMV
File size : 2.48 GB
Duration : 2h 7mn
Overall bit rate : 2 786 Kbps
Width : 792 pixels
Height : 448 pixels
Display aspect ratio : 16:9
Audio Format : WMA2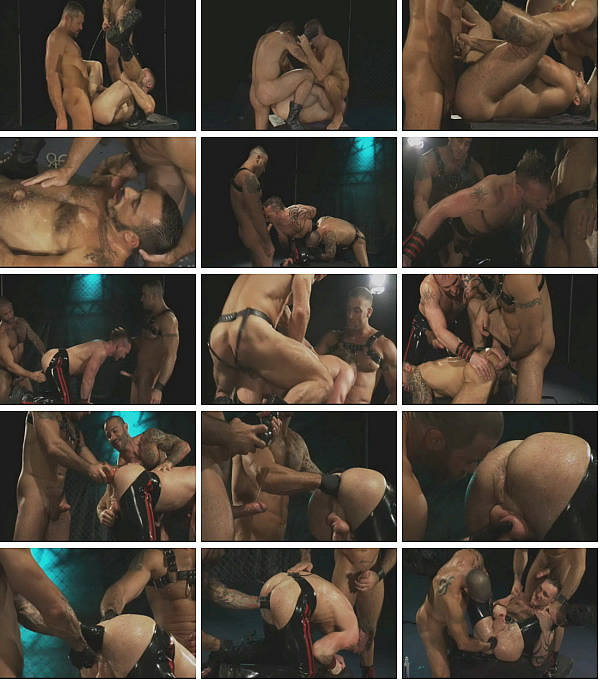 File size:
2.48 GB
DOWNLOAD:
كود:
http://oron.com/xr46dlzc544z/Fist_Deep.part1.rar
http://oron.com/622n6ej4ayh8/Fist_Deep.part2.rar
http://oron.com/zhj32n40522x/Fist_Deep.part3.rar
http://oron.com/eyx2xl8c4tco/Fist_Deep.part4.rar
http://oron.com/h41kxq2gl54m/Fist_Deep.part5.rar
http://oron.com/xw87hbw75yby/Fist_Deep.part6.rar
http://oron.com/56i2wu1lcrgu/Fist_Deep.part7.rar
http://oron.com/9mt5mr8h07zv/Fist_Deep.part8.rar